Beautiful Writers Podcast
Up-close conversations with your favorite writers.
Subscribe and never miss an episode
Listen in as author Linda Sivertsen (aka Book Mama) brings together the world's most beloved bestselling authors for monthly chats on writing, publishing, deal-making, spirituality, activism, and the art of romancing creativity. These up-close conversations are a fan favorite, downloaded over 450,000 times and frequently profiled on "Best Podcast" lists/blogs and at the top of the Literature category on iTunes.
Join Linda and her celebrity co-hosts for deep, funny, powerful interviews with authors and songwriters who have pulled it off—from breakout success to staying power. Heart-centered encouragement, street smart advice, and insider success (and failure!) stories for every writer and creative type. Details of biggest mistakes, best shortcuts, behind-the-scenes agent, press, and publishing stories help you gain the courage to get your book, blog, ballad, or biz birthed into the world.
New shows post each month. Guests include: Dean Koontz, Tom Hanks, Brené Brown, Van Jones, Glennon Doyle Melton, Anne Lamott, Rob Bell, Guru Singh, Elizabeth Gilbert, Seth Godin, Martha Beck, Robert McKee, Danielle LaPorte, Terry McMillan, Dani Shapiro, Paul Williams, Marianne Williamson, Steven Pressfield, Arianna Huffington, Charles Sailor, Mary Karr, Leeza Gibbons, Elizabeth Lesser, Gretchen Rubin, Sarah Manguso, Jillian Lauren, and super agent Jennifer Rudolph Walsh. If you've ever wished you could sit down with your favorite writers to ask them how they do it, year after year, book after book (or album after album), consider this your new, not-so-guilty pleasure.
The Beautiful Writers Podcast. Where inspiration is constant and swearing is optional (although highly appreciated).
"This is one of my favorite interviews of all time. We talked about love and loss and booze and marriage and divorce… These two [Linda & guest host, Martha Beck] will be friends forever."
Glennon Doyle Melton (Momastery) | Love Warrior, and Carry On, Warrior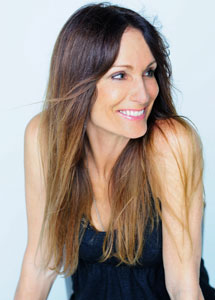 Linda Sivertsen is an award-winning author; a New York Times bestselling co-author, and former ghostwriter who midwifes books at her popular writing retreats in Carmel-by-the-Sea, California. She's the co-creator of Your Big Beautiful Book Plan and The Beautiful Writers Group and the creator of the first-ever app to track the health of any relationship: The Boyfriend Log (because love can be confusing and clarity is queen). Linda and her work have been featured widely in the media, including Forbes.com, The New York Times, Extra, TeenVogue, CNN, The Huffington Post, Glamour, and the Los Angeles Times. She blogs regularly at BookMama.com.
Find Linda on Facebook, Pinterest, Instagram and Twitter @lindasivertsen.
"I normally HATE doing interviews. But Linda and Danielle were great; had done their homework and the questions were imaginative and creative. A bunch that nobody had ever asked me before. Made me think."
Steven Pressfield | The War of Art, and The Legend of Bagger Vance
Linda's goodies for writers: