Bring that book in you to life!
Magic happens when you stop isolating & start connecting.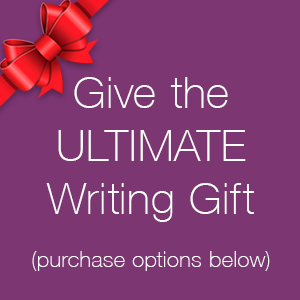 Hello you, beautiful, passionate, vision-driven creative! Welcome to The Beautiful Writers Group — an affordable ($25 a month) membership community to support you from IDEA to DONE. I'm Linda Sivertsen, and I founded this group (with Danielle LaPorte) as a place for writers to have access to me without the expense of one of my

Carmel-by-the-Sea

or Virtual Writing Retreats. I know how confusing and intimidating publishing can be. My goal is to make your path easier by sharing camaraderie and resources, shortcuts, and perspectives, from my decades of experience telling stories—mine and others'—in an industry I've always loved.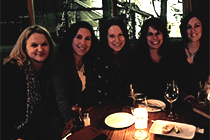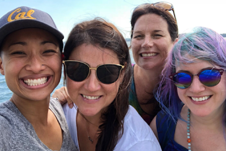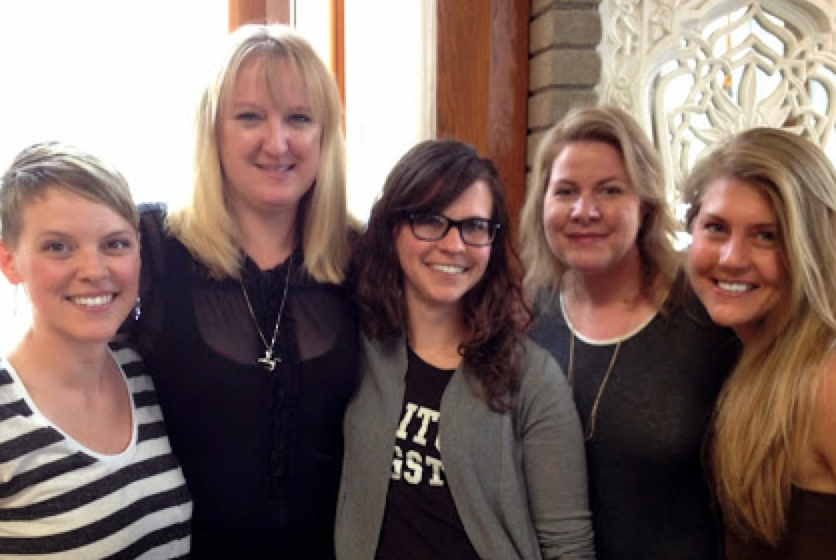 Of course, the Beautiful Writers Group lives online—in our membership site and private Facebook group—and on our monthly Q & A calls. But that doesn't stop members from meeting up by phone, Skype, Zoom, or in their respective cities. (There's never any pressure to bond, by the way. Many of our members want to quietly watch from the sidelines and learn from the cutting-edge industry trends and articles members share in our private Facebook group. They listen to the Expert Interviews and recorded Q&A calls at their leisure, which is awesome!)
You're going to LOVE the Beautiful Writers Group if you:
Are a writer—online, offline, or in the pages of your journal—ready to go pro or go public. And even if you're not sure if you're ready, this is the place to get clarity and insights from fellow travelers who are living the dream (really).
Long to be part of a circle of writers working toward similar goals.
Are overwhelmed or just plain lost and want to take your momentum from dial-up to high speed.
Need answers, contacts, inspiration, buddies, + cutting-edge direction. Yesterday.
Feel your stomach turn when you think of platform building and pitching your gifts—support + expert help would be so nice!
Stepped into this game for the sheer love of it—the way writing makes you feel, the thrill of the finished paragraph.
Are "this close" to finishing, but need some extra zaz to carry you over the finish line.
"You know those writer's groups where you feel like you give more then you get? Yeah, this isn't that. Even when I try really hard, I can't possibly give as much solid, grounded advice as I receive from Linda, Sam, and the BWG members. BWG helped me navigate from draft manuscript to book tour. Whatever stage you're in with trying to move your story into the world, you can expect high-level, unvarnished, supportive advice from people who have been where you want to go."
Clare Frank | BWG Member, Author of Burnt: A Memoir of Fighting Fire, Abrams 
With The Beautiful Writers Group, we all get to E X P A N D:
more inspiration for your creativity
more strategies for building your platform
more inside knowledge of the marketing & publishing industries
more expert opinions on all facets of online and traditional publishing
more resources — from tech to print, coaches, to colleagues
more encouragement to express and hustle your genius
more community for insight, cheering, and morale
Sound practical, and aspirational? It is. If you're ready to devote yourself to your writing and get it out into the world, join us!
🎁 Both options can be given as gifts! 🎁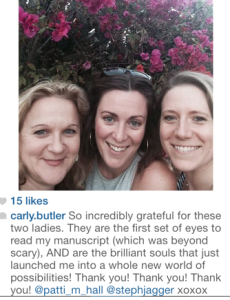 Support from a community of writers does wonders…
Case in point, Steph Jagger who met her "Wolf Pack" of bestie writing buds. She also found the support and connections to get a great literary agent too, who walked Steph into the biggest publishing houses in New York, resulting in a multiple 6-figure book deal with HarperWave (an imprint of HarperCollins). The electrifying part for the rest of us? Steph shared the play-by-play with us in the group—and in an hour call for members (in our ever-expanding library)–which allowed us all to feel that we were right there with her in those publishing meetings. Does any of this light you up? Ya? We love when that happens.
"Four months ago, I was plugging away in a lonely little silo thinking, 'This might be a self-published book.' Two months ago, I sat in a coffeeshop with another woman from The BWG and daydreamed. And now?! To deliver my final manuscript to my PUBLISHER in the next 8 weeks! Following that: Linda's Carmel Writing Retreat for book number two! After all of this, I simply wouldn't consider not going. I feel so much love for Linda and this group that you wouldn't even believe how much… not even if you saw it!"
Steph Jagger | Unbound: A Story of Snow and Self-Discovery, Harper Wave
Together we celebrate as in the book launch of Unbound: A Story of Snow and Self-Discovery (HarperWave) for Steph. You guys, no one has worked harder or has a bigger/funnier heart. She is proof that with determination, a clear plan, and enthusiasm, BIG book dreams do come true–even for first-time, unknown authors.
I LOVE how members make this group their own and create community and magic for each other. (Writers are the most heartfelt, creative folks.) Going to see Steph at Pages in Manhattan Beach with other members, and celebrating afterward was a beautiful, goosebumply experience.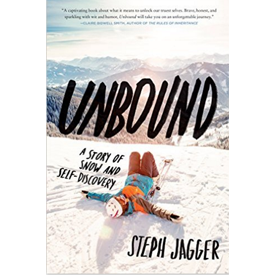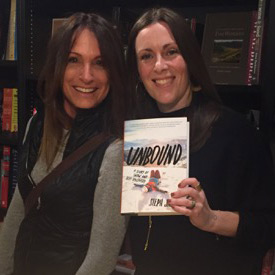 There are so many other members to celebrate—and we do in the group! (Once I get more of my own writing done, I'll update them here as well.) My wish is that you'll feel at home here, and create (and receive) your own magic. Use our resources and cutting-edge writing and publishing intel to expand your writing experience. And, may you likewise find our FUN and thriving private Facebook group–a place to celebrate your wins (big and small), discover your voice, your people, and your confidence. And take your book(s), blog, or biz to the next level. You never know when the advice, experience, or a resource posted by a member will change your life. It happened to me, recently, in a really big way and feels nothing short of heaven sent!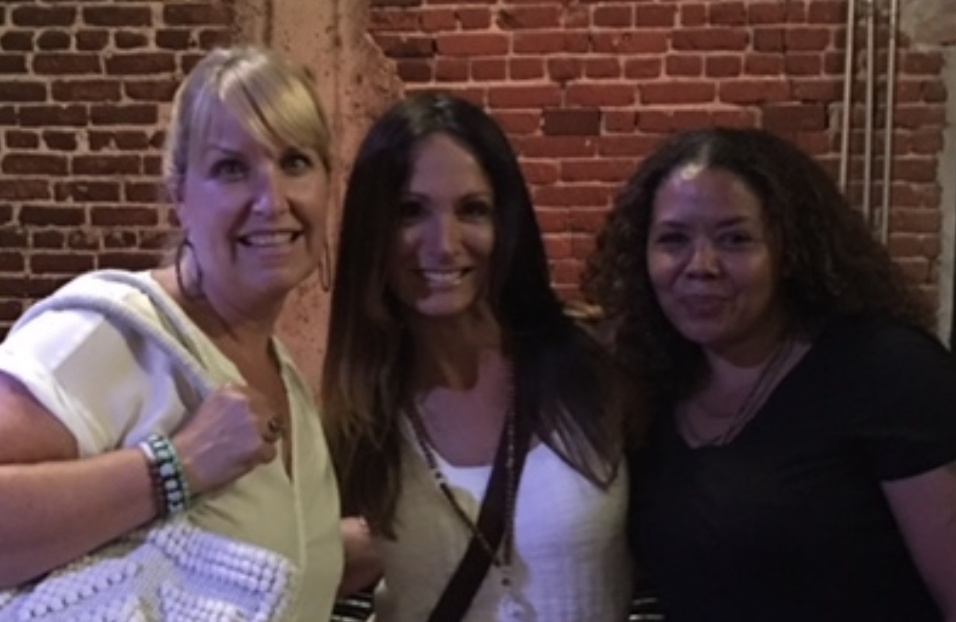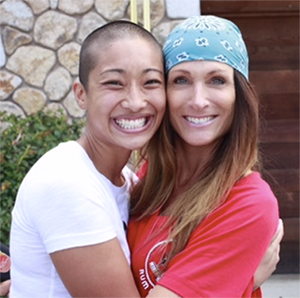 "I normally shy away from online writing groups; their quality is usually spotty… My first requirement is that I'm around serious writers. Because that's the only way I get better. BWG has met that expectation and more! Within 6 months I became a completely full-time writer and manifested $36,000 and . . . this is the best part . . . I get to say I'm a writer when people ask so what do you do? BWG has played a pivotal role, providing a level of professional and personal growth I never could have imagined. Six months ago, an e-mail promising nothing less than magic flew into my inbox. Now I know, it wasn't an exaggeration: magic really does happen here."
To support their book releases, our members are out in their communities and penning pieces for major publications, inspiring and motivating their fellow BWGers with every move.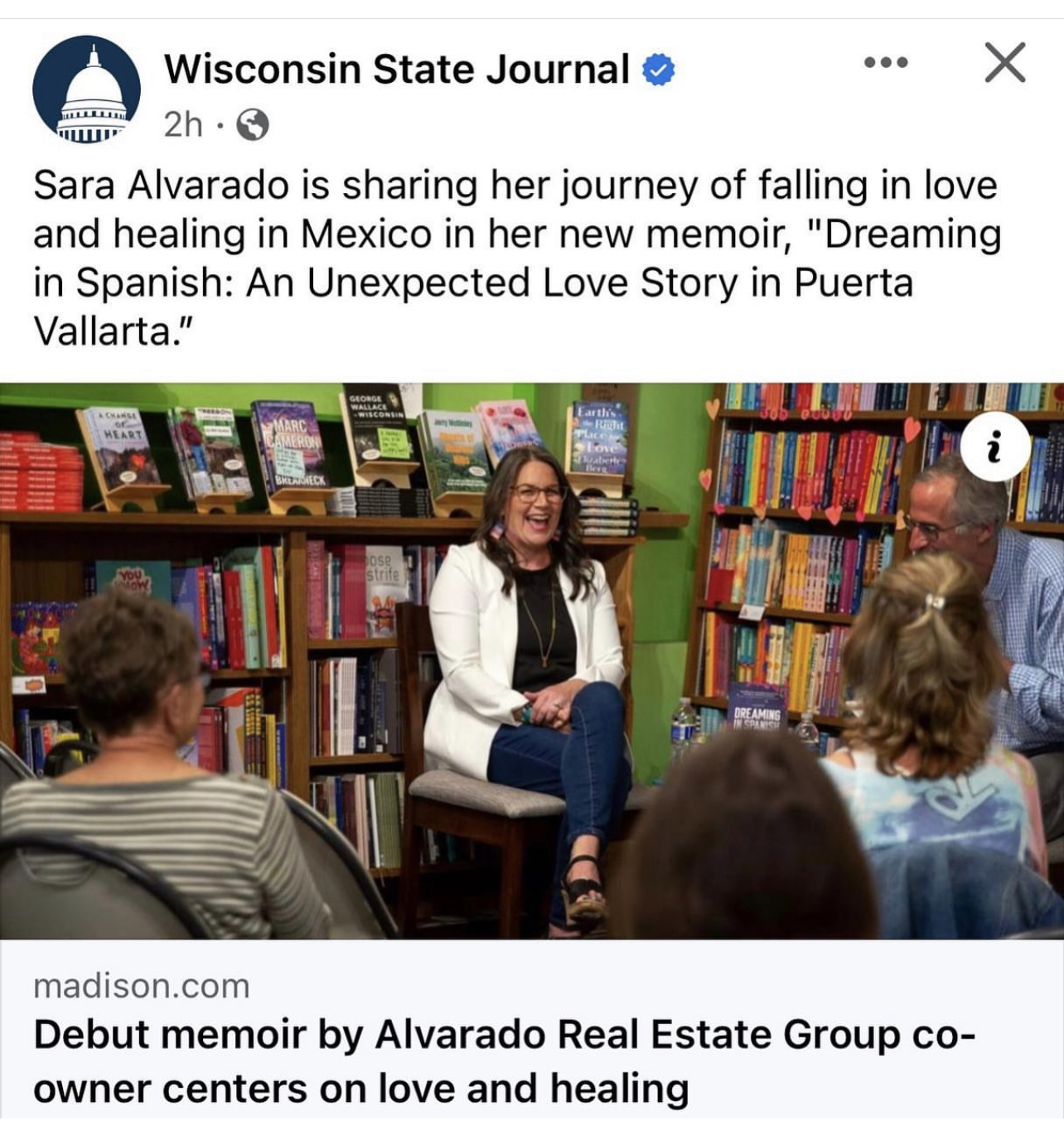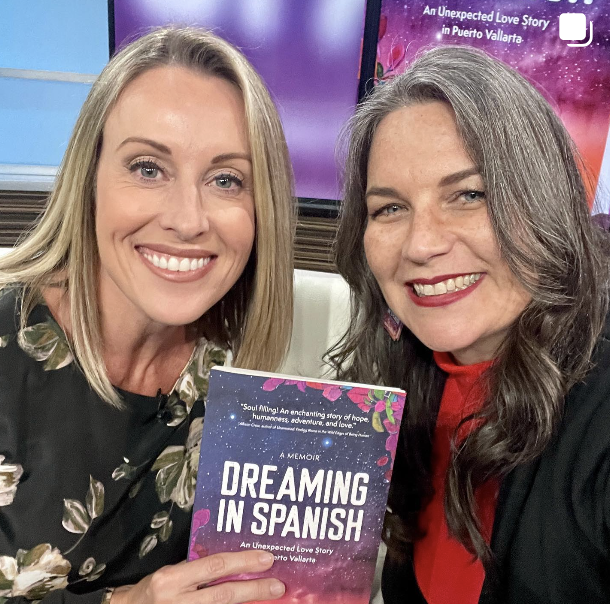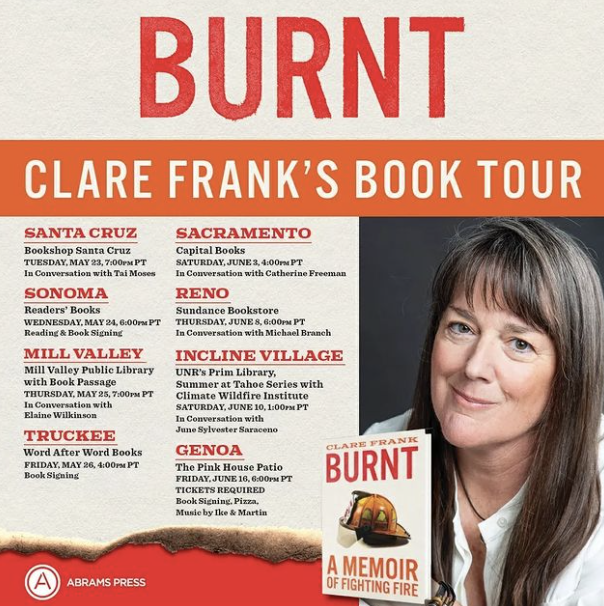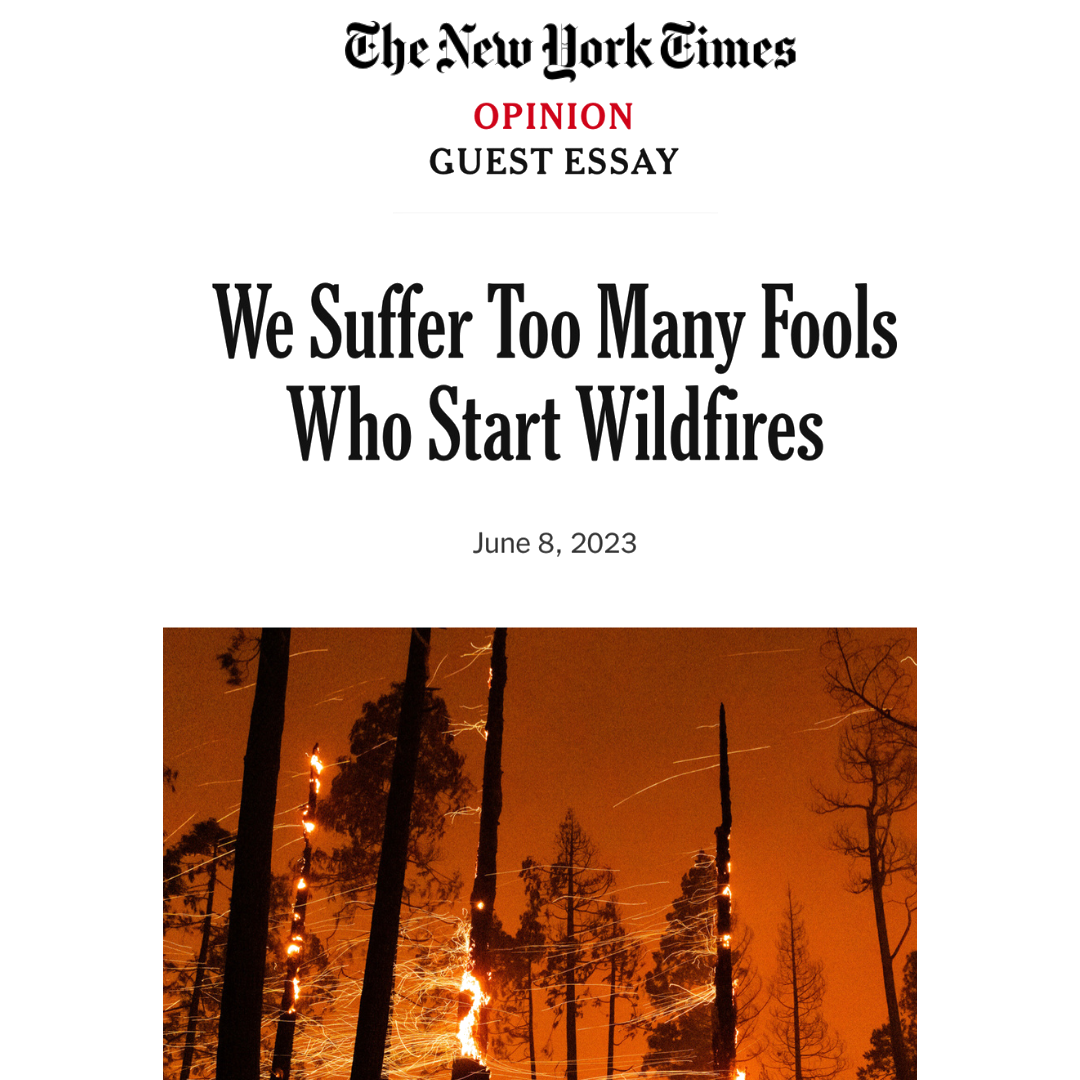 Why a membership group? Because trying to envision a book, and then write it, edit it, find an agent, get it published, and market it as a one-person show can make you feel really, really alone. Not to mention burned out and slightly crazy pants. But writing and world-changing isn't meant to be a solitary endeavor. In fact, it's better with a community — richer creativity, flatter learning curve, faster results. More sanity. And laughter. At least that's what many of our members–including self-formed subgroups and accountability buddies–have told us. Forget apathy, excuses, overwhelm, or writer's block. This is consistent. Your refuge. Whether you struggle to carve out even 15 minutes to write before your day gets nuts; you're blessed to have built your life around your sacred writing time, or more commonly, your world is an up-and-down-mish-mash of the two extremes, we feel 'ya and it's all here. Whether you're a blogger, submitting articles to magazines, self-publishing your first manuscript, or going for a full-on traditional book deal (with an advance!), this is your place to refuel and breathe vitality — and compassionate accountability — into your writing life. All for only $25 per month.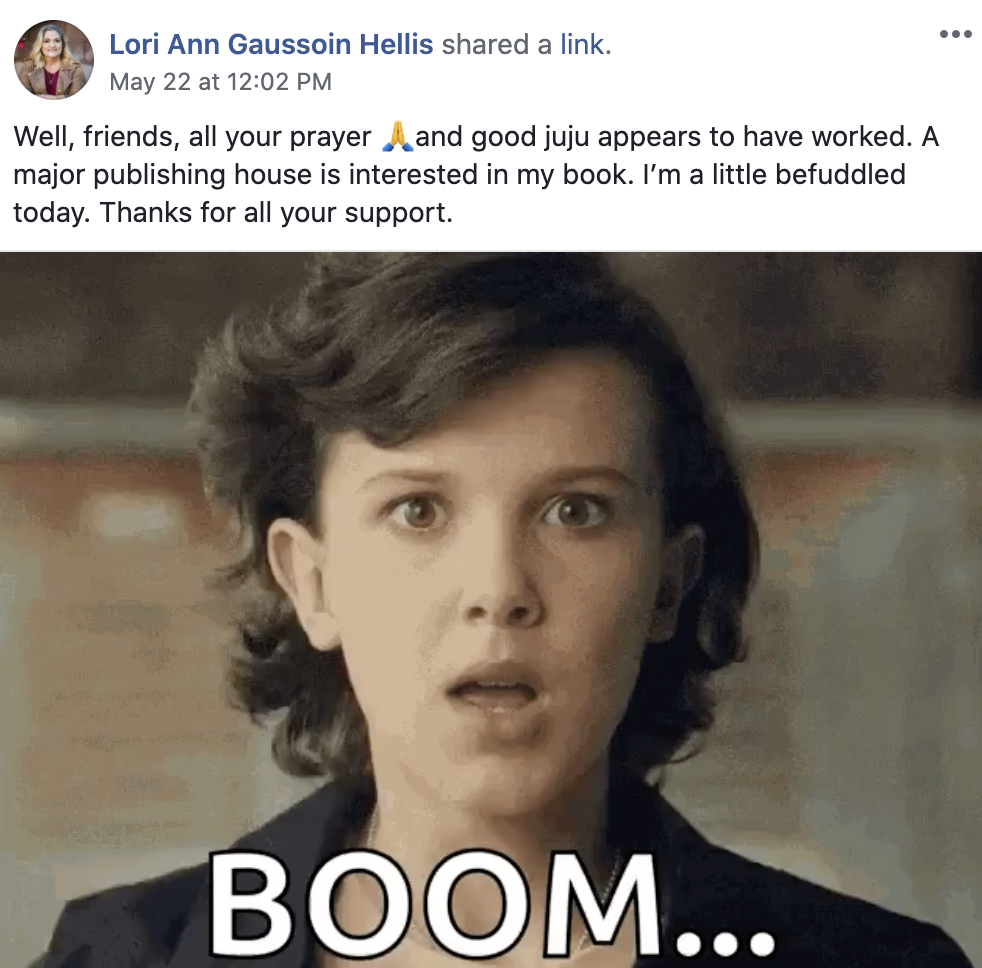 "Before joining BWG I was a solo writer, committed to the "idea" of writing, but never with the time to prioritize it or let it be what it wanted to be. Since becoming a member I've clarified my book idea; found my inner circle of sacred writing sisters, and learned more about the publishing process than I ever thought possible. This super supportive group and the ridiculously informative (and often hilarious) expert interviews alone are worth the small membership fee—but having access to Linda's beautiful brain (and even more beautiful heart) on the coaching calls—well that's beyond words."  #icanteven
Casey Erin Wood | BWG Member, Writer + Intuitive Coach
"I just got offered a contract to write a book on Persephone and women's empowerment! This is the first contract I've received for a stand alone book (as opposed to having pieces published in anthologies) and I can sincerely say that the things I have learned from being in this group have been a tremendous help. ?
Now if you'll excuse me, I'm off to do a happy dance (in the privacy of my room because, you know, it's probably going to look pretty silly…) ?"
Robin Corak | BWG Member
"I've always been a writer, but didn't always carve out time to actually write. I figured at the very least, signing up to be a part of the BWG would help me be accountable to more than just myself. Well, it turns out the group provided much more than the accountability I was seeking. It was a place where I found other passionate creatives who often shared similar struggles as me. It was a place where I could listen to advice and stories from established authors. It was a place where I could receive meaningful responses to my questions from Linda and Danielle. It was a place where I got to give & receive feedback from a place of deep love and support. It was a place where I rediscovered the voice within me that had been quiet for so long… it was a place that helped me return to me. And for that I'm eternally grateful."
Nic Strack | BWG Member, Blogger, Host of Perspective Perspoctive, Coach
"Thank you for the support, love & wisdom, ladies. Proposal, here I come!!! Feeling oh-so-grateful. I could seriously shout from the rooftops how much this group has changed my life! LOVE you, BWG-er's. xoxo."
Carly Butler | BWG Member
"Glorious! This is exactly what I needed and what continues to be my dream for gleanings in BWG. I loved hearing you both in conversation with Dani J. Shapiro. She is one of the true honest writers. As a memoirist who digs, but still knows she could dig deeper, Dani Shapiro got me. Thank you. Thank you."
Patti Hall | BWG Member
What you get as a member of the Beautiful Writers Group:
Monthly group Q & A with me, Linda Sivertsen, and Samantha Bennett, bestselling author of Get It Done — which Seth Godin raved about on his episode of the Beautiful Writers Podcast — and Start Right Where You Are. (Plus! Access to past calls with my co-founder, Danielle LaPorte, in our archives). Sam is a dear friend, one of my all-time favorite people alive, and we have a BLAST on these coaching calls. I'm always amazed by her quick wit and spot-on advice outside of my experience. That's the benefit of partnership — we're stronger together because of our varying perspectives and career paths. (Same thing in the Facebook group.)
So. Ask us any book writing, publishing, or marketing question under the sun. We'll brainstorm to give you our best, most intuitive and honest feedback for your project(s). We'll share personal discoveries and "aha" moments and riff on whatever's tripping you up: committing to a book idea; writing the perfect query; promoting your writing; finding an agent, building your platform … anything related to your writing and publishing life = fair game. Share your website address, too, if it's relevant. We love to support you in any way we can on these calls. Members say things like, "Whenever I listen to your calls I feel like I'm with old friends," and "Like magic, I always get what I need," and "I listen to them over and over again and hear something new each time!"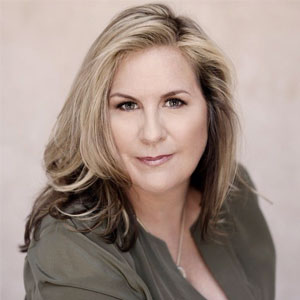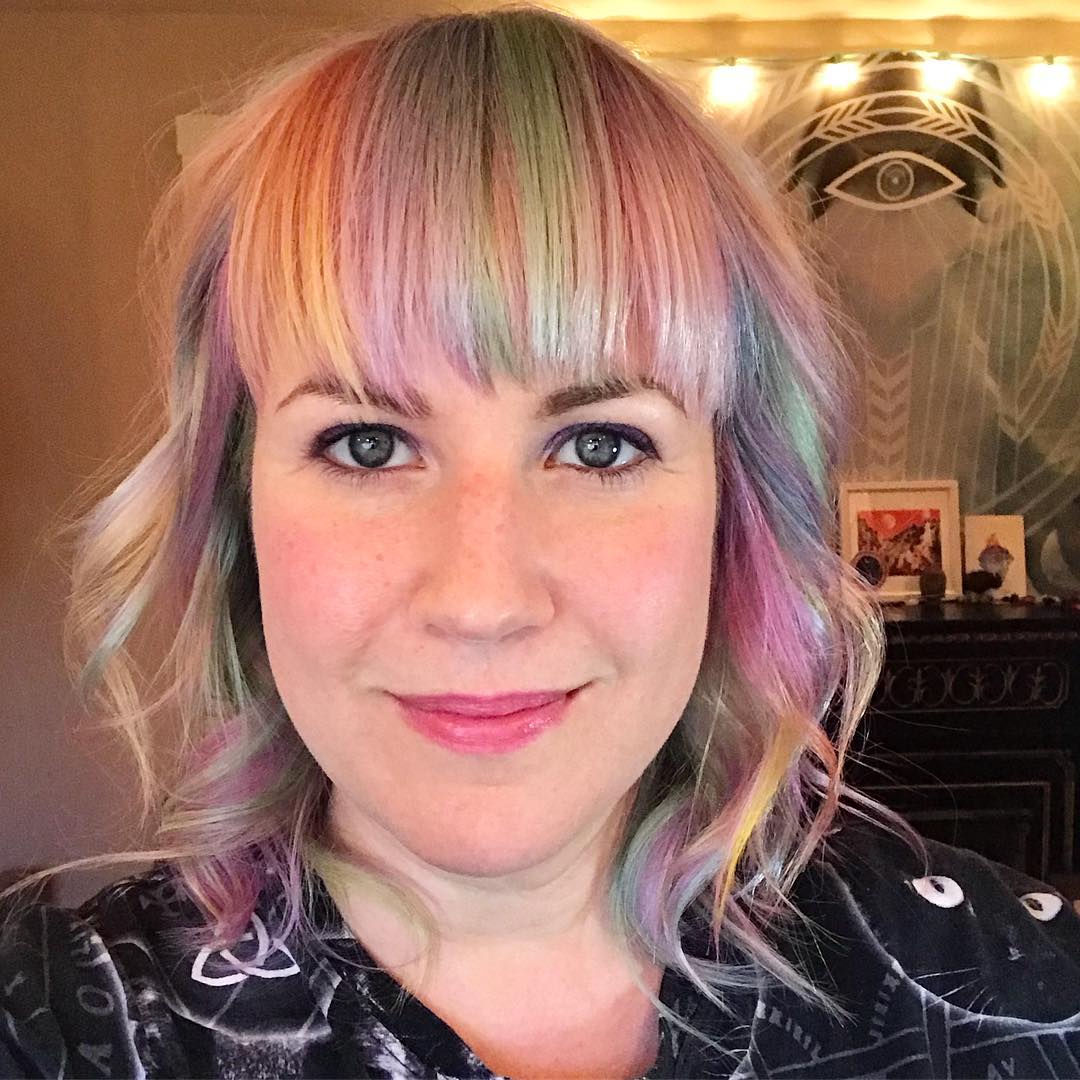 Inspirational + Resourceful + Ass-kicking Weekly Newsletters, with all the latest goings on and recommendations. Our uber-talented, comedic journalist/memoirist/musician Jenn Sutkowski pops into your inbox with stories, writing tips, motivation, recommendations, and lots of laughs (especially appreciated by busy members who don't like or use Facebook much). We ALSO have weekly Zoom "Write-In" accountability check-ins (which are so supportive and fun, whether you want to show up on camera or not), and a wonderful library of interviews with publishing powerhouses in our Expert Series, with archives of prior Q&A calls. Can't you feel your people already? Join us!
Our audio downloads with bestselling authors (of novels, non-fiction, memoir, self-help, even poetry) and insider chats with literary agents, lawyers, and publishing/marketing experts blow my mind — and I've been in this game for decades. We've got a library of these MP3s, including all of our Q & A coaching calls, waiting for you to listen to NOW, with more on the way. In addition to the interviews published on the Beautiful Writers podcast, as a member you get exclusive access to an ongoing series of expert interviews (mini-classes) that are not available to the public. Experts share how to do everything from up-level your book with the incredible power of Beta Readers; develop a successful workshop and media platform; navigate Amazon.com (did you know you can sometimes get 1-star reviews deleted?!) and other booksellers; how to best pitch and choose an agent; get endorsements; build your list, and the oh-so-pesky wrangling time issue when loved ones are pulling on your pant legs…
Access to our AMAZING private community on Facebook, where you'll have a blast sharing resources; discussing the biz of writing and publishing; get inspired by countless things members post; bounce ideas around, and celebrate the journey. Together. We promise you'll love it. Waiting for you there are BRILLIANT, big-hearted, active members who are so supportive of what their fellow members are up to you'll hardly believe it. Get near-immediate feedback on something you're working on — a new title, part of a pitch/query letter, cover design, tag lines, and on and on it goes…
Our own Resources List to help you wrangle all the details of making a book happen, hone your craft, and stay inspired. The talent here is a Godsend.
Bonus content. We love dishing up surprises, including interview takeaways, publishing resources we stumble upon (or create), and more.
WANT A PREVIEW OF OUR EXPERT INTERVIEWS?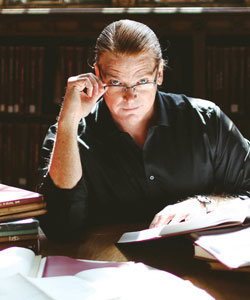 Sean Pratt, top audiobook narrator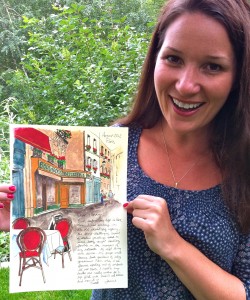 Janice MacLeod, New York Times bestseller author of Paris Letters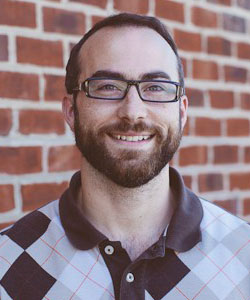 Tim Grahl, seasoned book marketer and author of Your First 1000 Copies: The Step-by-Step Guide to Marketing Your Book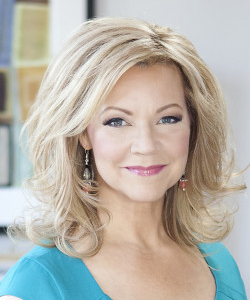 Rhonda Britten, Life Coach and author of Fearless Living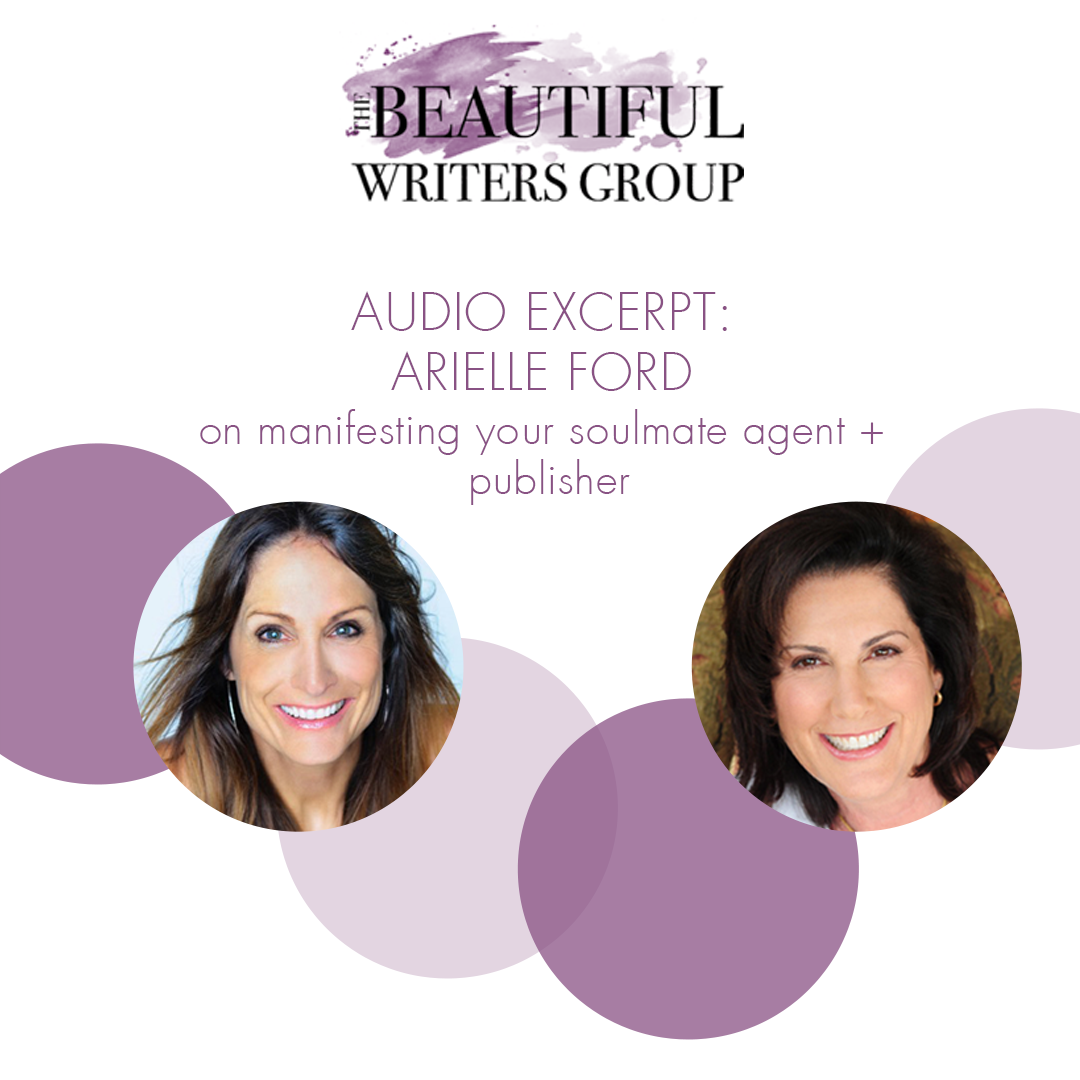 Empower yourself! In this FUN, 6-minute audio excerpt from one of our 1-hour Expert Calls (see additional snippets below), you'll hear how we bring members hands-on, cutting-edge info they can use instantly.
Make your magic happen. Join The Beautiful Writers Group for just $25 per month. Or get one month free with our annual membership!
? Both options can be given as gifts! ?
Because coaching with Linda is not currently available to anyone who hasn't already been to one of her Carmel Writing Retreats, The Beautiful Writers Group coaching calls are a rare opportunity for you to ask Linda anything you'd like regarding your creative career!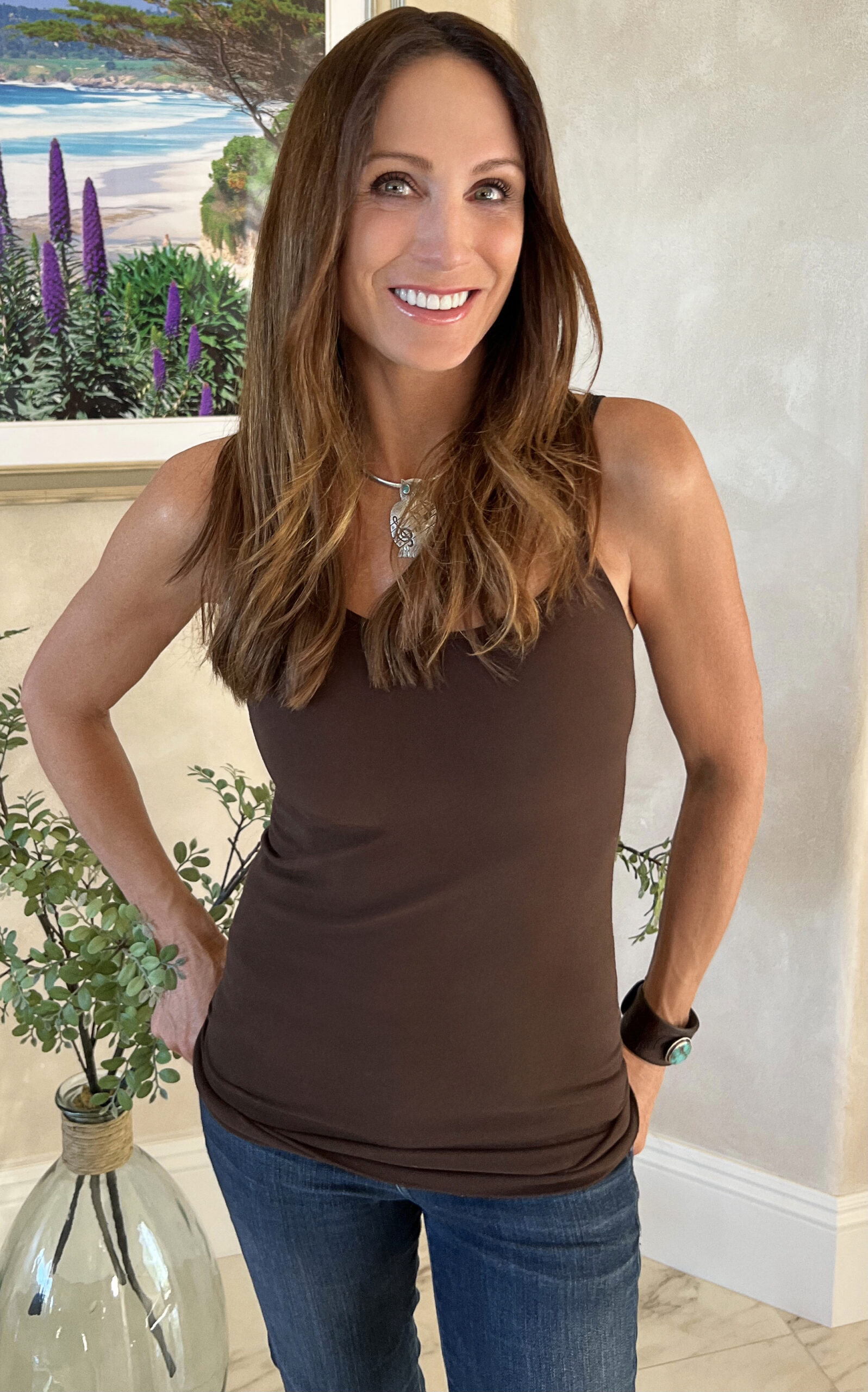 ABOUT LINDA SIVERTSEN
Linda Sivertsen is the co-creator (with Danielle LaPorte) of Your Big Beautiful Book Plan, and the author/co-author/ghostwriter of 9 other books (2 New York Times bestsellers). She is also the creator of The Boyfriend Log iPhone app—the first-ever daily relationship tracker (because love can get complicated and clarity is queen!), and host of the top-rated Beautiful Writers iTunes Podcast (interviewing bestselling authors Cheryl Strayed, Terry McMillan, Glennon Doyle, Tom Hanks, Elizabeth Gilbert, Van Jones, Dr. Jane Goodall, Brené Brown, Seth Godin, Marianne Williamson, Arianna Huffington, Steven Pressfield, Martha Beck, Dani Shapiro, Mary Karr, Gretchen Rubin, and US Poet Laureate Joy Harjo …). Other hats include: proposal doctor, author whisperer, editor, agent connector, idea-fairy, and huge-hearted cheerleader of creativity for writers of all genres and every gold-plated publishing dream. One of Linda's greatest passions is helping aspiring authors birth their books (and ultimately land book deals) at her dreamy Writing Retreats in Carmel-by-the-Sea. She's living her creative writing fantasy-life, and wants to help you claim yours. You can find Linda at BookMama.com (named Best of the Web by the Daily Muse), BeautifulWritersPodcast.com and on Facebook, Twitter, Pinterest, and Instagram. Or, picking foxtails out of her socks up on a mountain somewhere with her man, horses, & perfect pups.
P.S.
As Linda is first and foremost a writer herself (who focuses the bulk of her "extra" time supporting her Carmel retreat writers), she has no way of envisioning how long she will be free to run this group. So if this appeals to you, by all means jump in while the opportunity lasts!
"We call Linda the 'Author Whisperer' because of her seemingly magical ability to uncover the book in a person that wants to be written-often before they've even seen it…There are very few people who can do what she does, and we're always elated with her results!"
Arielle Ford | best-selling author & former book publicist to 13 #1 New York Times bestsellers
"Linda is pure magic. With her rare combination of keen editorial insight, unparalleled knowledge of the industry and relentless optimism, she's the kind of writing coach and friend a writer can only dream of. She's also a little psychic – only a few days before my debut novel MIRROR IN THE SKY was picked up by Razorbill/Penguin, she sent me a text with a picture of the perfume Terra Nova, the original title of my manuscript. 'Found this in my bureau today,' she said. 'It's gonna happen soon!' And of course it did."
Aditi Khorana | author of MIRROR IN THE SKY
How do payments work? Are there refunds? Can I cancel any time?
Like most memberships, the payments are automatic each month so you don't have to think about them. You can cancel at any time. Bear in mind that there are no refunds for months you've already purchased.  (Cancellation is easy and the instructions are on the member site FAQ.)
What if I can't listen to the call live?
If you can't listen to the call live, it's all good! We'll post a link of the recording in our private Facebook group, and it will stay available in the call archives on our site as long as the membership is in existence. Also, all questions are submitted ahead of time in the Facebook group, so you'll have an equal chance to get your question answered whether you listen live or not.
When are the monthly calls?
Usually at 1:30 PST on the second Thursday of the month.  We post all dates + times on the membership site and always send out a reminder ahead of time. And, of course, we send a link out in case you miss it or want to listen to it at a later date.
Will I get step-by-step advice on how to write a book?
The BWG is a membership community filled with tips, insights, and support, and you can get answers to your specific questions through each month's Q & A coaching call, but it's not an online course, so it doesn't include A-Z how-to on writing a book. For more in-depth, hands-on coaching, think about joining Linda for a Carmel Writing Retreat. Or, if you're looking for an excellent guide to creating book proposals that help you land publishing deals, consider Your Big Beautiful Book Plan or Linda's online course Book Proposal Magic.
Make your magic happen. Join The Beautiful Writers Group for just $25 per month or save with our annual plan.
🎁 Both options can be given as gifts! 🎁